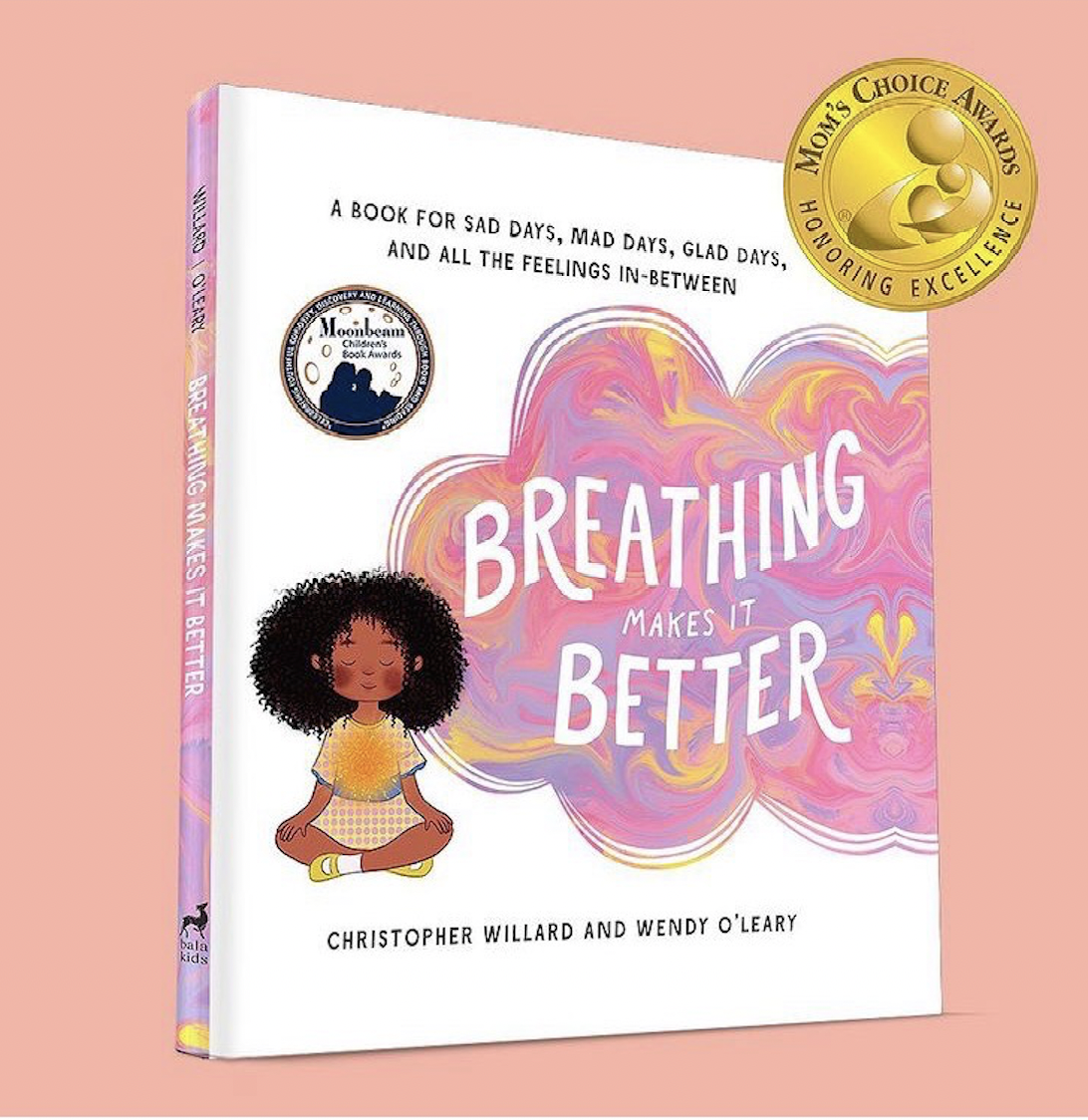 Purchase from your favorite bookstore or.......
Breathing Makes It Better is a sweet and nurturing book that integrates skills for emotional awareness and regulation into the story. The children in your life can practice with you as you all feel the calming benefits while reading the story together. Repetition of some key aspects of mindfulness support learning the skills for children to use in their daily lives.....
Key teachings and practices included in Breathing Makes It Better.
1. Emotions are felt in the body.
2. The power of naming emotions..."Name it to tame it!"
3. Stop - the all important pause. Stop and see the feeling more clearly to reduce likelihood of responding automatically.
4.Take a breath......ahhhh ..... using the breath to help calm the nervous system. Even one conscious breath can be so beneficial.
5. Use a visual and words to support emotional regulation. In Breathing Makes It Better, we use a practice similar to one that is taught by Thich Nhat Hanh. This includes using the breath to connect with a nature based visual. Breathing in, I am a lake.....Breathing out, calm and clear.
6. We all have unpleasant emotions ....it is totally normal to feel the range of emotions and they come and go.
FOR SUGGESTIONS ON USING THE BOOK IN CLASSROOMS, PROGRAMS OR IN YOUR HOME
AND FOR ADDITIONAL MINDFULNESS ACTIVITIES CHECK OUT THE ONLINE GUIDE BELOW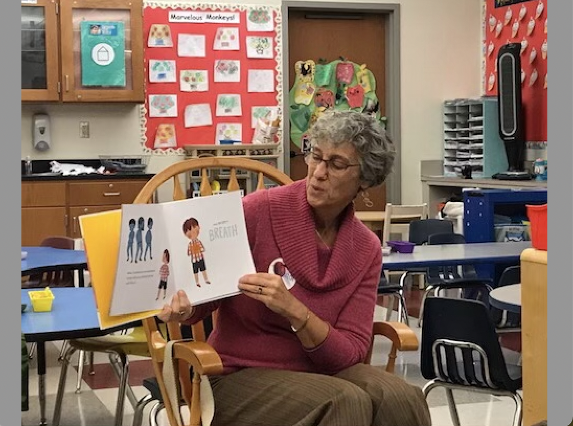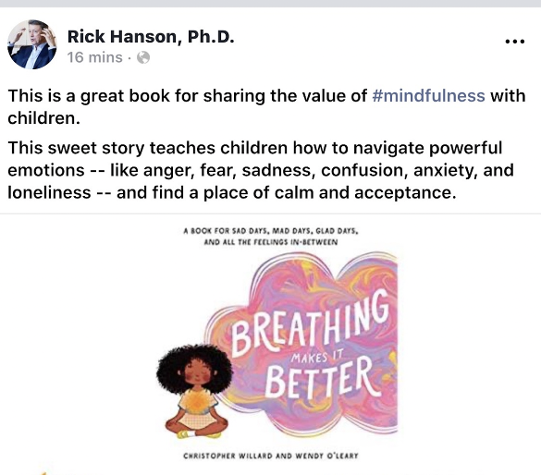 REACH OUT TO WENDY TO SCHEDULE A BOOK READING INCLUDING AN INTRODUCTION TO MINDFULNESS FOR CHILDREN OR A MORE EXTENSIVE PROGRAM FOR YOUR CLASSROOM OR ORGANIZATION.
"All that we have learned from Wendyover the last few years has brought peace to many students during their busy days. It has validated my feelings all along about how children internalize anxiety and how it affects what they do."
Jenna, Elementary School Teacher