Join me for a day long training on teaching mindfulness to children at Central Mass Yoga and Wellness Studio in West Boylston!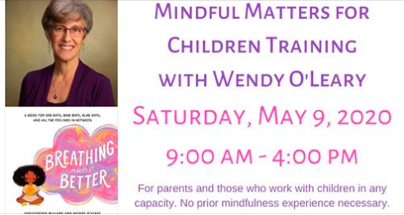 Book Signing and Mindfulness Program
Tatnuck Bookseller in Shrewsbury Ma
May 2 from 1:00-3:00
Wendy will read Breathing Makes it Better and will teach some mindfulness strategies to children.
Fundamentals of Mindfulness Class
Sugden Library in Spencer Ma
July 9, 16, 23, 30 from 6;00-7:30
Sign up required...more information to come!
This 4 week series will be an introductory overview of mindfulness concepts and practice, including working with thoughts and emotions. You will learn and practice the basics of mindfulness meditation to support you in developing a personal practice. Mindfulness has been shown to be helpful in so many areas of well-being and this series will include recommendations for formal, informal and in the moment practices.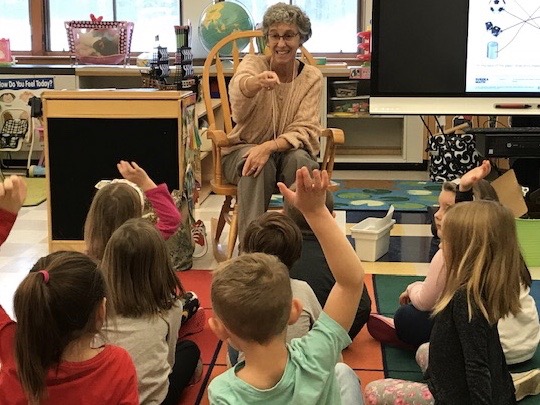 Ongoing Groups Open to Public:
Weekly Meditation Group - drop in meditation practice and discussion group
Monday's 9:30-10:45
Unitarian Universalist Church of Worcester
90 Holden Street
PAUSE Group - drop in meditation practice and discussion group
Wednesday's 8:30-9:30
Sugden Library in Spencer, MA
Classes and workshops for businesses, community groups, parent groups and schools are available and can be designed to meet specific needs.